Our Brands
Liligo
Liligo is a travel search engine which instantly compares available flights, trains, bus, car rentals and hotels offers; all on the same website to help users find the best deals and simplify travel planning. Its "smart sorting" feature – optimizing the sorting of results according to the price/duration ratio – guarantees the impartiality of the results and allows travelers to select the best offer according to their selection criteria. Simple, objective and transparent, Liligo is available in 7 languages – French, English, German, Spanish, Italian, Portuguese and Hungarian – and the platform welcomes more than a million unique visitors every month.

Thanks for your interest in Liligo. We have a few guidelines for using our brand resources—please take a moment to familiarize yourself with them. You can download individual assets in each section. If you want everything, use the button below to download a .zip file: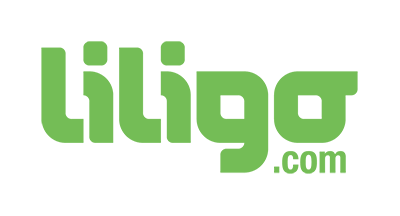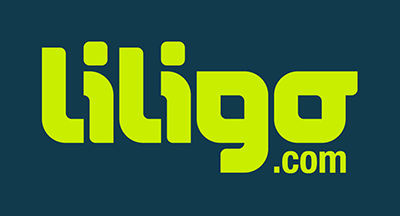 Liligo vibrant green
Hex #C9EE00
RGB R201 G238 B0
CMYK C27 M0 Y100 K0

Liligo UI green
Hex #74BD56
RGB R117 G189 B102
CMYK C60 M0 Y90 K0

Liligo dark blue
Hex #123A4D
RGB R18 G58 B77
CMYK C95 M55 Y20 K60

Liligo orange
Hex #FF5600
RGB R255 G86 B0
CMYK C0 M80 Y100 K0
Open Sans Light 
abcdefghijklmanñopqrstuvwxyz 
ABCDEFGHIJKLMANÑOPQRSTUVWXYZ 0123456789 ' ? ! " ( % ) # @ / & < – + ÷ × = > $ € : ; , . * 
Open Sans Semibold
abcdefghijklmanñopqrstuvwxyz 
ABCDEFGHIJKLMANÑOPQRSTUVWXYZ 0123456789 ' ? ! " ( % ) # @ / an&< – + ÷ × = > $ € : ; , . * 
This is a friendly legal reminder that these graphics are proprietary and protected under intellectual property laws.
Please don't:
Display these graphics in a way that implies a relationship, affiliation, or endorsement by eDreams ODIGEO of your product, service, or business.
Use these graphics as part of your own product, business, or service's name.
Alter these graphics in any way, or combine them with any other graphics, without written consent from eDreams ODIGEO.