#1 Flight retailer in Europe
17M+ Customers every year
100K Peak searches per minute
eDreams ODIGEO

Media Services
As the leading OTA in Europe, our Media Services team works with Destinations and Airlines worldwide to help them reach the right audience to hit their performance and branding goals.
Our team of dedicated Business Development experts design custom advertising campaigns using a wide range of products made for the tourism industry. Our expert Account Managers and Ad Operators guide clients through the campaign delivery process.
Given the great amount of data we have from our users' behaviour, all the campaign factors are based on internal data of markets, timings, duration, trends and user profile.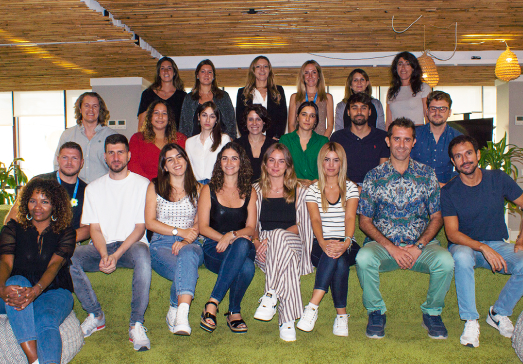 eDreams is one of the world's leading online agencies; a true disruptor in the online travel booking sector since its foundation in 1999 in Silicon Valley. The business puts cutting-edge technology solutions to work on behalf of travellers across 37 countries worldwide. It offers the widest choice of flights from over 690 airlines as well as the greatest variety of hotels, flight + dynamic hotel packages, car rentals and travel insurance products. Founder of eDreams Prime, the very first subscription programme ever created in travel, eDreams is revolutionising the way people search for, book and enjoy travel. eDreams is part of the eDreams ODIGEO Group, one of the world's largest online travel companies serving 20 million customers in 44 countries globally.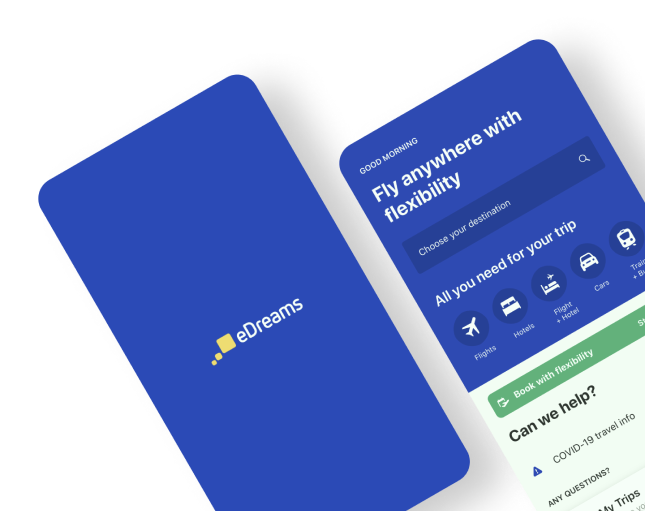 Display
Spaces designed to engage and inspire our targeted in-market audience.
Display
Native Ads
Homepage advertising that allows us to showcase brands and special offers.
Native Ads
Retargeting
Recapture our in-market travellers with a variety of formats in our partner sites.
Retargeting
Content
Exclusive customisable Branded landing pages to showcase the wonders of destinations and airlines.
Content
Social Media
Reach our engaged social media followers in their timeline with dedicated offers and messages.
Social Media
Email Marketing
Target users in their inbox according to their searches and profiles.
Email Marketing
Co-branded
Run joint promotions of airlines and destinations to reach the shared target audience.
Co-branded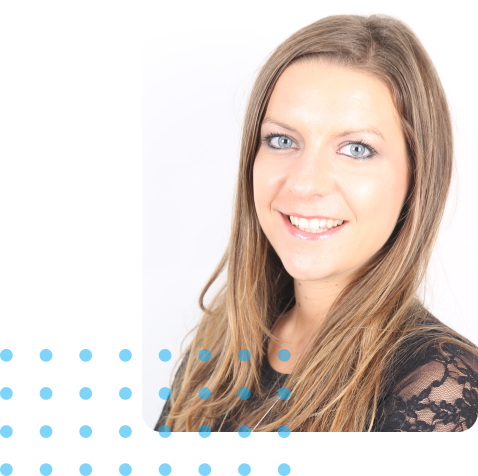 With over 10 years of experience in the Digital Marketing and Partnerships world, Nathalie passionately leads our team of experts at eDreams ODIGEO Media Services, ensuring excellence in the services provided to our Destinations and Airlines partners.
"At eDreams, we want our partners to be top of mind of our customers and are innovating with a suite of products able to influence branding and performance objectives.
By focusing exclusively on Airlines and Tourism Boards advertisers, we want to make sure we are driving impactful marketing campaigns throughout the whole travellers cycle from consideration to post trip.
As the European reference OTA for Tourism Media Investments, our partners are connected with our travellers through data driven strategy, inspiration and innovation".
Prime Growth evolution

We will reach 7.25M members in FY25
Prime is a ground-breaking subscription program within travel that provides a winning proposition for our customers and partners. Our 5 million Prime members have access to exclusive offers and dedicated discounts.
Destinations are eligible to partner in this program with a dedicated media package and reach this exclusive and highly engaged audience.
What's new
Check out our latest company news, industry reports, product launches and more.