Who's

Our Audience
The eDreams traveller database has more than 40 million unique users per month, which is updated daily and collected thanks to our 1st Party Data.
Our optimized big data system enables us to run fully segmented and highly targeted travel marketing plan. In this way, we are able to deliver destination marketing actions based on structured data that are highly effective in achieving your brand objectives.
Get your destination marketing plan successfully designed and start executing your high performance digital marketing strategy with eDreams today. We guarantee you relevant audience data to get our travel community to your destination.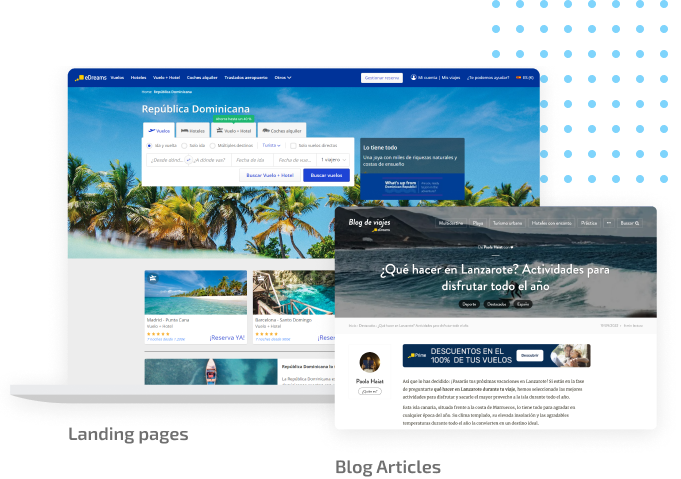 Destination Content marketing
Showcase your destination beautifully. The branded content solution for your destination marketing plan will help drive users from inbound marketing with a pull strategy. Create a totally exclusive and customizable space for your brand within the different eDreams ODIGEO websites, blog articles with news and travel guides exclusive to your destination, and use our social media channels to distribute this content to the entire travel community around the world. With this option, you can highlight the most interesting places and the most important attractions to attract more users to your destination marketing strategy. Showcase the marvels of your destination to attract travellers who will then share it with their social community.
Display marketing
Impact with your destination to the right user at the right time.
You can impact millions of users who don't yet know you or haven't traveled to your destination, through our 5 unique IAB display advertising locations. You can connect with a large community of travellers on-site to inspire a large target audience through strategic spaces.
Make every impression count by placing your destination creative with the right message in our unique display advertising spaces.
You'll be supported by our team of account managers at all times. So your digital campaign will always be optimised for the best results, every time.
Retargeting
Convert in-market users into travellers.
Get undecided users more engaged with your brand with a sharp retargeting strategy. Reach our community of targeted users in the travel market by driving them back to your landing page to give them that second chance you need to make the purchase decision with more qualitative information.
Work this option to further impact users who have not yet completed their shopping cart transaction. Re-engage those travellers to win them over with new promotions for their trip and exclusive, quality content that will change their minds and make them loyal to your brand.
Email Marketing
Direct contact with a traveller community.
Every day we have the habit of checking our email inbox. That is the reason why it becomes a unique opportunity to impact new users who don't yet know or haven't entered your sales funnel.
You will be able to target them based on their searches and profiles to send personalised emails so you can make an impact with brand inspiration and special offers in branding campaigns as well as in our corporate communications.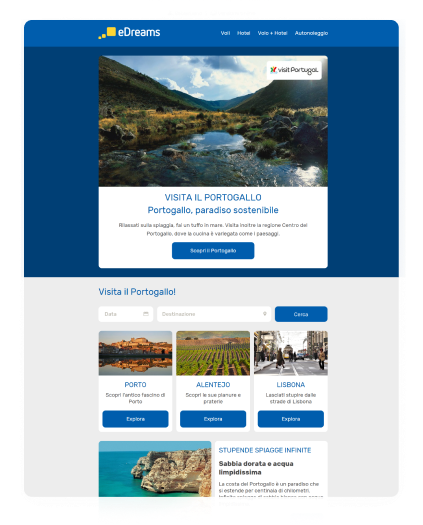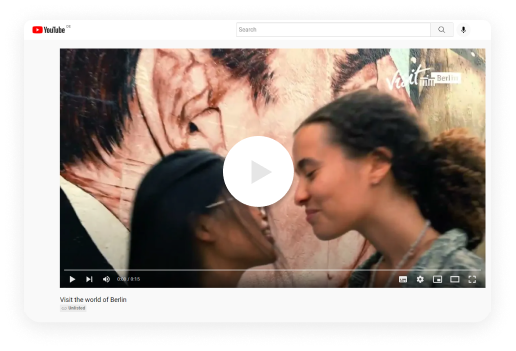 Video solutions
Immersive inspiration.
Video format is the new black! Nowadays, it is the most wanted format for a lot of platforms and social media. Include videos for a more engaging experience of your brand.
Our destination marketing solutions offer video used by Display, Retargeting, Social Media and within the content of the dedicated landing pages.
Do you want to know more about video marketing solutions for destination marketing? You are in the right place!.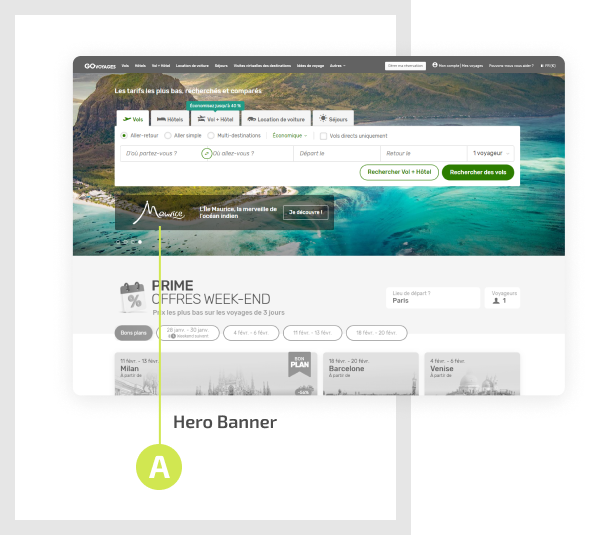 Native Ads
Reach the widest audience with an organic style.
Our native advertising on the homepage allows us to showcase the goodness of your destination to send special offer messages to users who come to our site looking for inspiration.
Interested in a native ad marketing solution for your destination marketing? Our team will be happy to offer you the best advice for your brand's needs.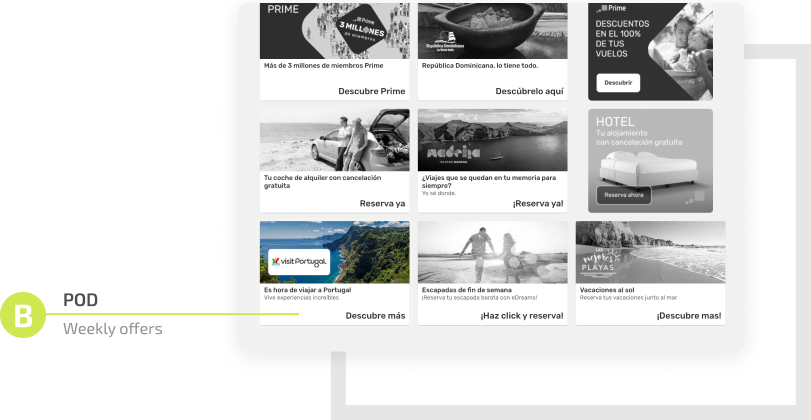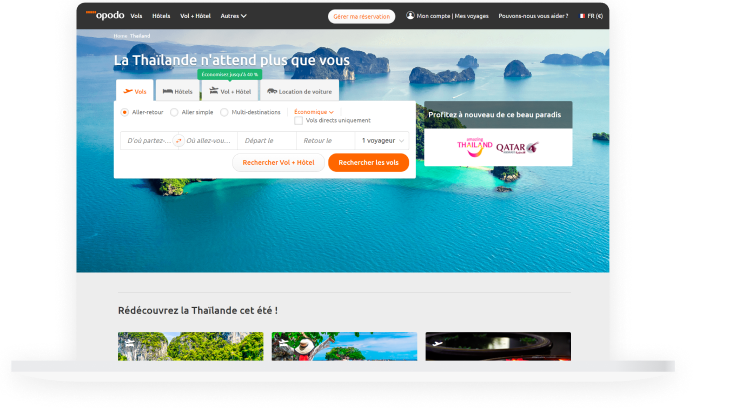 Co-branded
Join efforts with eDreams.
Start your destination marketing promotions to reach shared target audiences together with eDreams and increase value by partnering with another brand.
We help you join forces to double your destination brand push with our team. Boost your brand values to add impact from new travellers who had not visited your destination before.
Set your destination marketing to reach a shared target audience together. Increase the value of your destination by partnering with the world's first online travel agency.
If you still haven't found the right solution for your destination marketing needs, our marketing team is at your disposal to create a customised proposal for you.
We have the capability to design new advertising products for specific needs. Let us know what you are looking for!
Contact us